Bathroom renovation means to update, modernise or install new items in the bathroom such as toilet suites, tiles, toilets, bathtubs, and sink, etc to make your bathroom more luxurious. A luxury bathroom is an important thing for a luxury home. This will give your home a more luxurious and modern look.
Luxury Bathrooms with Excellence:
Other than the basic reasons there are are many other things which show its importance. The bathroom is mostly the one room in the house which we don't consider much. The main reason for its importance is below:
Inspiration for the day:
Other than the bedrooms, the bathroom is such a place from which we start and end our every day. Most probably what will happen in the bathroom will set the mind for the rest of your day. An average person spends almost 1.5 years of their life in the bathroom. So it should be a more luxurious and more comfortable place. The bathroom is the place where you get the best ideas and it's the place where you can practice your presentation for study or job interview.
Set tone of the home:
It's the place that plays an important role in setting the tone of the whole home. Modern bathroom designs and matching towels and tiles colour increase its beauty. If this space is more comfortable and well furnished then the value of the home will also be increased.
Beautiful Bathrooms are our Speciality:
You can renovate your kitchen and your home but our speciality is bathrooms. So, you can renovate your bathroom which gives multiple benefits some of them are mention below:
By renovating your bathroom the value and look of your house will increase.
You can remodel your bathroom for more space with good bathroom design.
You'll create a more luxurious bathroom with and magnificent look.
Bathroom renovation can include energy-efficient features in your bathrooms accessories.
You can upgrade or fix faulty items.
Bathroom Renovation and Remodeling:
You can renovate or remodel your bathroom but this all depends on your budget. If you are low on budget then you have to renovate your bathroom accessories so you achieve your budget goal. If you have a good budget for this then you should go for remodelling which means purchasing new items rather than repairing the old ones. You can either go to a bathroom showroom for buying the items of your choice or order online. You can renovate your home and your kitchen also for a luxury lifestyle.
Bathroom Design For your home: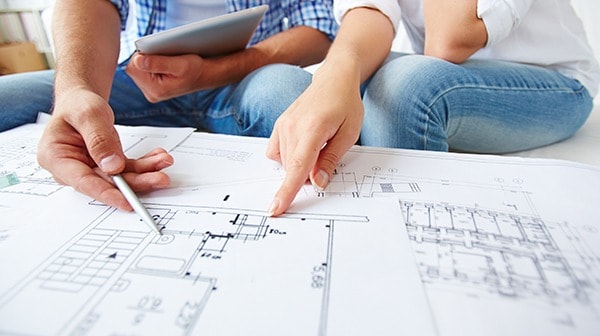 There are some tips which help you in renovating your bathroom.
For the bathroom floor, you have to choose such tiles that look great in colour and also contains a water-resistant feature.
You can add a large shower head with a "rain" setting which will give your bathroom a luxurious look, feel.
You should choose ventilation fans which are good in performance but don't have noise.
The choice of a mirror is also an important thing. You can select a mirror with designer fame rather than a simple edged mirror.
All the things in the bathroom will look great and in harmony if they are cohesive in bathroom ideas and colours.
Lighting comes in various styles. LED is popular and efficient and when installed along with the mirror it looks great.
You can add hooks for the towel and try to use all the hardware of the same colour and same material as it will look balanced.
You can use a luxury bathroom vanity for the bathroom for more of an attractive look and enhance its beauty.
How to Reduce Cost in Renovating a Bathroom:
In the modern world renovating the bathroom will cost more but there are some methods which help you to reduce your renovating cost.
Try to work within your existing space rather than knocking down walls and building a new bathroom. This will save your budget and you can use this money on other things.
As and where possible you should look to retain all the existing plumbing work if in the same as a good condition to avoid maintenance if something should break and would incur the cost of replacement.
Try to hire reliable experts, this will help you to stick to your budget set and reduce cost. Your main aim is to make your bathroom more luxurious at a minimum cost. So, if you hire more experts then you to pay them more which will impact on your budget.
You should look to install your old sink, bathtubs, shower, and other things if they are in good condition. This would have a positive impact on the budget.
How Long Does it Take to Renovation Bathroom: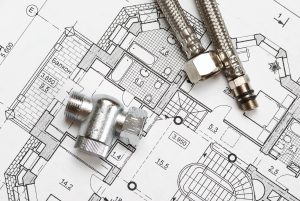 On average, renovation takes approximately two to three weeks as it takes planning, execution, and detailed bathroom design. If you want to rebuild your bathroom then it will take almost 23 to 25 days and your work will be complete. In tiles, it would take one to two days but on other things, no extra time will be required because you just have to fix items and you can complete your work in time. And if you hire some expert than he can install tiles in one day. In general, renovation takes less time than the remodelling because in remodelling you do work from the start but in the renovation, you do only those work which needs to be repaired.
Ending Notes:
Nowadays, luxury bathrooms are important in making a home more valuable, desirable and more comfortable as you spend a lot of your time there. There are many advantages to having a luxury comfortable bathroom and its effects greatly on a person's behaviour.
A bathroom renovation has a positive effect on improving your lifestyle and also helps in decreasing your day's stress, after all, what is better than coming home to a luxury bathroom with all the comforts to relax and enjoy.
Luxury Bathrooms Auckland
We Design And Create Luxury Bathrooms