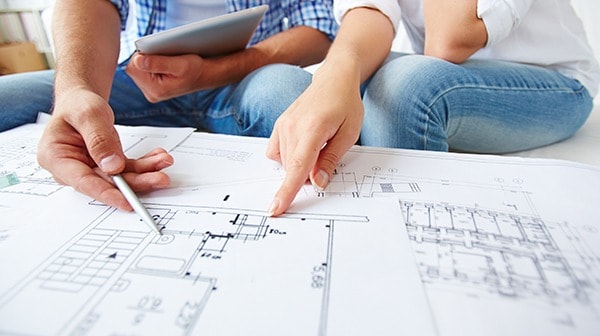 Bathroom Design
Great bathrooms are created in the design phase, optimising the use of space, ensuring all the different elements in a bathroom work harmoniously. And, of course, they need to look right, complementing the style of your home, and your taste, while offering something fresh, appealing and welcoming.
A great bathroom should be great to use, easy to clean and maintain and pack a stylistic punch.    
Why should I redesign my bathroom?
You may think the layout of your bathroom is dictated by its shape and the location of services, making it all too easy to wind up simply updating what you had in the past. 
In our experience, a fresh set of eyes, and some experience of what might be possible, can transform even the simplest of rooms, creating an entirely new and invigorating bathroom experience.
Bathroom designers pay attention to proportions, process flow, and how the light works on different surfaces to create the right ambiance. And the right clever touches can make it work much better for you.
Modern bathroom ideas and bathroom designs
A vastly more diverse range of bathroom units, fittings and finishes is available today, which can make even simple layouts fresh and interesting. And the right combination of elements can create a dramatically different impression.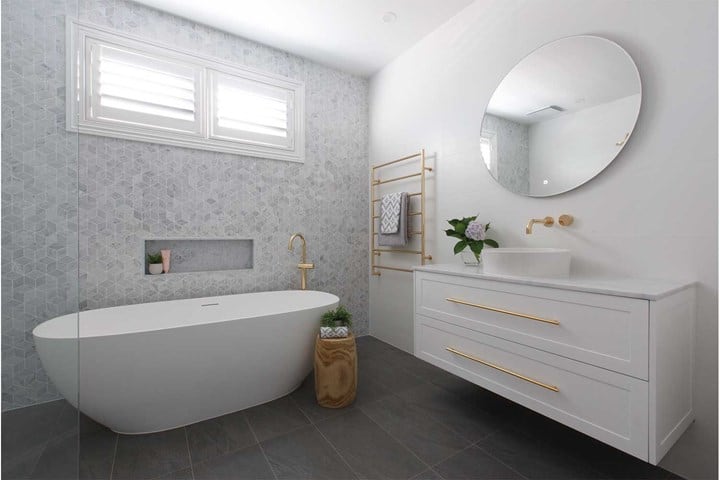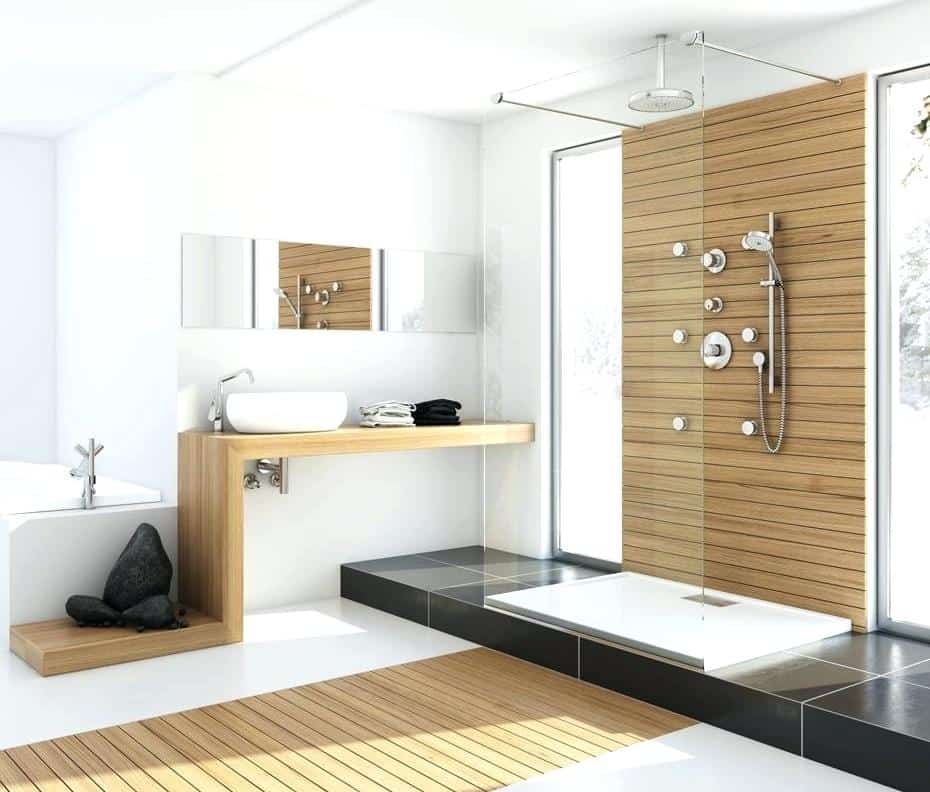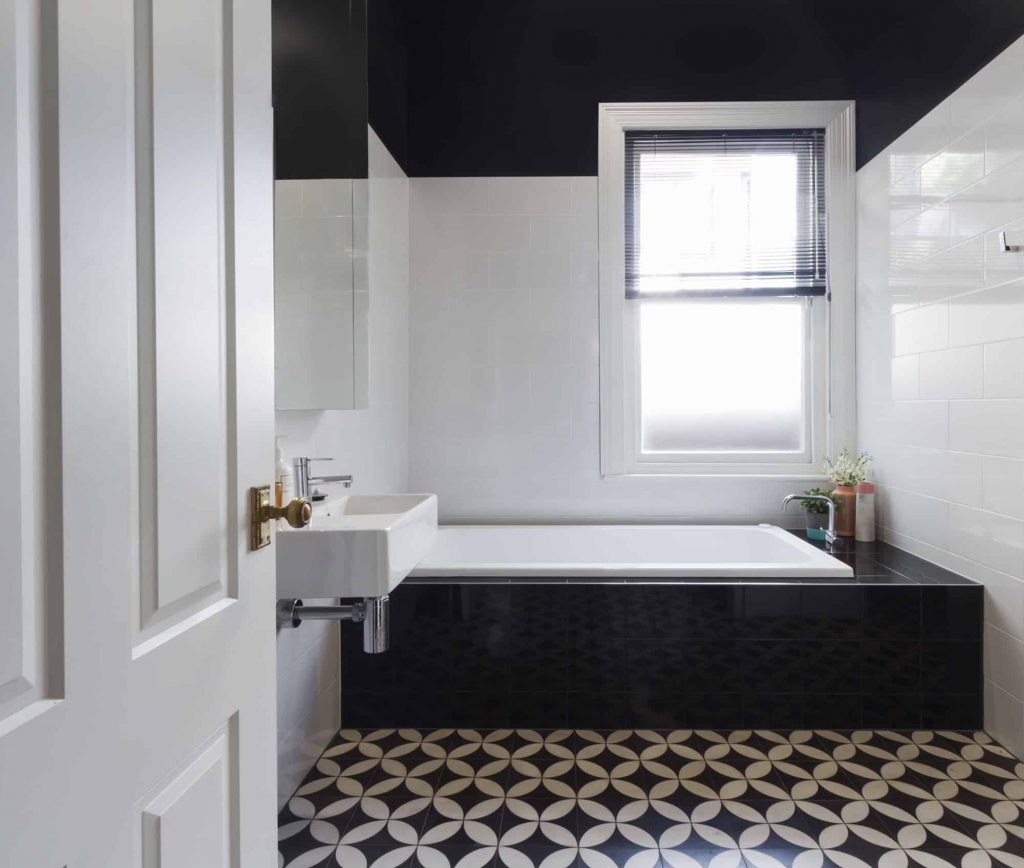 Neo Classic – Where old meets new in a contemporary classic style expression. Ornate features, patterns and textures play together in a space designed for fun.
Hotel Inspired – Creating a high-end luxury feeling to embrace your bathroom
Day Spa – Unwind in the sense of a soothing space that evokes a sense of wellbeing
Traditional – The understated but welcomed glamour of the past to present.
Bathroom design tips to keep in mind.
Stick to One or Multiple Fresh Colors
The choice of color is one very important factor that determines how bright and beautiful a room is. White can be that perfect color for your bathroom if you decide to stick with only one color.
Also, you can decide to mix multiple fresh colors that'll blend together. It's pretty hard not to fall in love with a bathroom that features a blend of amazing colors that complement each other.
Pay Attention to Architectural
Enhance the style of your bathroom by giving attention to its architectural design. Bathroom Craft can help you come up with a unique layout that'll make your bathroom livable and comfortable.
Consider design accents
Features like an accent marble wall will add texture and a sense of luxury that can even outshine an entire marble bathroom.

Use Modern Designer Lighting and Furniture 
A beautiful and sharp lighting set can go a long way to keep your bathroom bright. Choose modern designer lighting with beautiful bespoke furniture that'll add to the extravagance of your bathroom.
Let Bathroom Lighting Do the Work
There are numerous designer light fittings available in the market these days. At Bathroom Craft, we can guide you on the best ones to select for your unique bathroom.
Creative lighting not only ensures the bathroom works, delivering pools of light where it is needed, but it also adds layers of texture to a great bathroom design.
Create contrasts
Bathrooms feature many hard surfaces. Introducing contrasting features like plants or artwork or sculptural pieces add a counterpoints or create a balance that is pleasing to the eye.
Animate the corner of the Bathroom
Try your animation skills by bringing in something fantastic. You can add a beautiful green-color tree in one corner of your bathroom to further beautify it. Trees bring life. Bring life to your bathroom by animating it with a tree.
Mix Styles for added impact
Consider being creative with your style. You can enliven a traditional design with contemporary features, throwing both into focus. And different textures are a delight to see and to touch.
 Incorporate Artwork
Embrace beautiful artworks in strategic areas of your bathroom. You can simply lean them on artilleries rather than hanging them on the wall. Artworks will add to the gorgeousness of your bathroom.
Colour
Colour can dominate the impression created by a bathroom design. Colour can add real impact but, like any aspect of home design, colour is at the mercy of fashion. Try to aim for something that won't date too fast. An avocado bathroom suite, anyone?  

The wonderful world of mirrors
There is more to bathroom mirrors than casting a reflection, or fronting a cupboard. A stylish mirror can easily be the most compelling finishing touch in a bathroom design. And installing one that will resist misting will make a big difference to the enjoyment of your bathroom.