Modern Bathroom Renovation
– Bathroom basics
Even a basic bathroom renovation is a substantial investment because of all of the services involved in the bathroom and the trade skills needed to deliver lasting, quality results. 
Fittings and finishes for a modern bathroom also have to perform reliably day after day, for everyone in the house, in an environment that's tough on materials.
But an investment in quality will continue to pay dividends and provide on-going satisfaction long after a cut-price job has become a cause for regret.
Assessment for Bathroom Renovation
Assuming a bathroom is going to be remodeled one of the most important tasks in ensuring a quality and long-lasting renovation is to properly inspect and assess the wiring and plumbing to the bathroom.
Some may need to be replaced for reasons of safety or compliance, or to deliver worthwhile performance improvements. Only then can the budget be fully firmed up.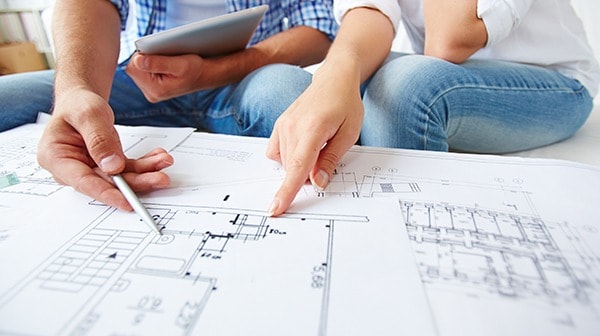 Bathroom Design
Interior design is about making sure the different elements work together to create a harmonious whole. As well as creating the right look, design includes functionality, making sure the bathroom not only looks good but also that it is a pleasure to use, and easy to maintain.
Modern Bathroom Flooring
You are more likely to go barefoot in a bathroom than most other rooms in the house, so you want to make sure it feels good, offer secure footing when there's water on the floor; that it will resist wear and marking, and is easy to clean. And of course it should look great! Bathroom Craft can help you choose the best flooring options for you.
Bathroom Plumbing
Getting hot and cold water at the right pressure and draining it away, especially from showers, has come a long way in the past 100 years but some people can still get this wrong, causing expensive remedial work. 
More than once we have been called in to fix up others' mistakes. Avoid sinks that splash and showers that take ages to adjust. We're just a call away.
Bathroom Electrical
Modern bathrooms generally have more electrical wiring and fittings, such as more lights, towel rails, fans and underfloor heating, than in bathrooms from earlier decades. It's vital in a wet room that they are specified and installed to approved standards.
Bathroom Fit and finish: plastics, porcelain, tapware, tiles, lighting and cabinetry

The choice is bewildering at first but stepping through the process with Bathroom Craft makes it surprisingly easy to home in on proven products that offer great value, performance and style — and maybe some and some innovations you have not considered before.