If you want to give your bathroom a great renovation then you should avoid the bathroom renovation mistakes first. Bathroom renovation can be an amazing project for the homeowners to consider.
You will find so many opportunities which range from the basic paint jobs to a bathtub to shower transformation and also other projects which can convert your bathroom from deteriorating and outdated, to stunning, modern and beautiful.
Whether or not you desire a contemporary or modern upgrade, or even a romantic, industrial or rustic bathroom, you will find an endless variety of design choices to pick from, with color palettes and accessories in a broad variety of inexpensive choices.
With a great number of possibilities and options to pick from as well as the threat of making an error which detracts from the investment, choosing the appropriate design can sense frustrating and stressful.
The good news is that making these frustrating and costly mistakes on the bathroom makeovers can be prevented in most cases, with right planning and also by employing the best team of professionals that will certainly work together with you rather than for you.
I'm here to help the customers like you make the perfect decision for the bathroom refurbishments, with personalized and intensive design consultations, exceptional products, and high-quality services from beginning to end.
If you are planning to remodel your bathroom having a stunning new design, check out a few of the five major renovation mistakes which you may make as well as how to prevent them from accomplishing a prosperous upgrade for the home this season. 
Top Five Mistakes You Should Avoid In The Bathroom Renovation!
I do not believe that errors are unavoidable parts of renovation or construction process. Instead, I believe in cautious planning, higher-performance, long-lasting products, and exceptional service that includes continuous communication between the customers and the team.
As time passes I have spent time gaining precious expertise as the leading bathroom contractor in my local area. I have a superb understanding of exactly what can make a mistake during renovation and the best way to prevent the issue.
Listed below are top 5 bathroom renovation mistakes by homeowners making customized bathrooms. So, exactly what we need to do to avoid them from happening at work? Keep reading.
Not Relying On The Works Of Experts:
You understand what you desire, and also have articulated the priorities and needs to the experts working on this. However, employing a team must be done very carefully. Spend time to study all proposals just before you hire any company. Find out what they will do and what's included in their offer.
Search customer opinions on their social networking pages, website, and 3rd party review websites, for example, Angie's List and Yelp. Finally, seek advice from the BBB as well as certifying bodies, for example, National Kitchen & Bath Association for verifying their experience.
Ignoring The Worth Of Ventilation And Light:
Air and light are traditionally regarded as the add-ons in design process. Sad to say, air and light ventilation must be high on the checklist of focal points for the bathroom remodel because they are extremely vital aspects of the bathroom layout and design.
Without appropriate lighting, you cannot do your shave or makeup with detail as you cannot see. Insufficient ventilation indicates that while you steam the bathroom up from that warm shower which the moisture will not disappear in timely manner. It can harm the fixtures or paint job as long-term humidity harms as time passes.
Not Considering The Functional Things: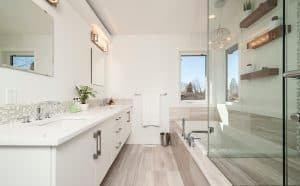 Many times the homeowners create the most gorgeous bathrooms but make it nearly non-functional. It happens while homeowners do not consider the area needed for utilizing their particular shower or perhaps space between sink and toilet or bidet.
Nobody wants to "squeeze-in" or even be cramped while using bathroom, therefore, ensure that you map the dimensions out so your bathroom can comfortably accommodate the actual use.
Trends Before Functionality:
Trends may simply come & go, but practicality and functionality will be in the season always. Following a particular trend at risk of shedding practical functions may clash unbelievably with the end result of the project. Maybe the wild colors will be trendy, yet are they truly what you need?
Moreover, do you intend to sell your house later on? Will, exactly what you perform detract from the house value in some years? If you are not certain about the ability of a trend to last with time, it may be a great idea to stay with a better, time-tested design option.
Not Identifying Your Ideas And Needs Against The Space: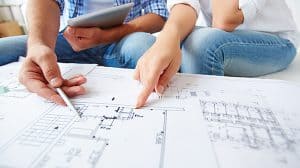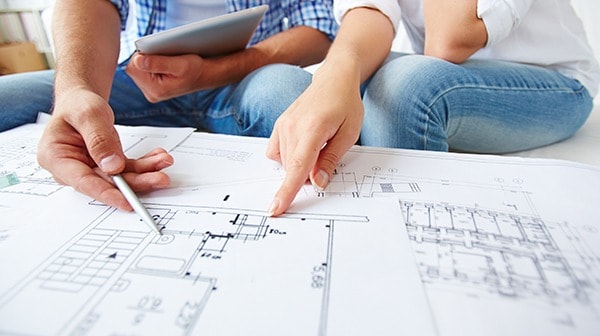 As stated before, you will find so many choices to pick from in the bathroom remodel. But, the mistake depends on not understanding or expressing exactly what you want, for instance, maybe you need more sunlight still that means compromising storage space.
Figure out how you'll address the concern and also which one will take priority thus you can discuss clearly these concepts with your design consultant.
Conclusion:
Following the tips in this checklist will certainly put you over process of bathroom renovation. There are some other mistakes which can show up so seek advice from your consultant as well.
If you can avoid the bathroom renovation mistakes then you can easily give your bathroom an amazing look.
If you enjoyed this post, then make sure to share it on social media with your friends. 
Bathroom Craft For All Your Bathroom Renovation Needs
27 Years Experience | Expert Advice | Licensed Professional