Tackling a bathroom renovation can be a nerve-wracking project. With many important aspects and often small spaces, finding the perfect balance of minimalism, charm, and usefulness is no easy task.
Luckily, Bathroom Craft is here to help. We've put together our top 5 Do's and top 5 Do Not's of modern bathroom renovations. Check them out below, and when you're ready to embark on your dream bathroom renovation, chat with us about how we can make that a reality.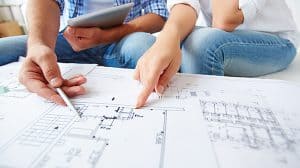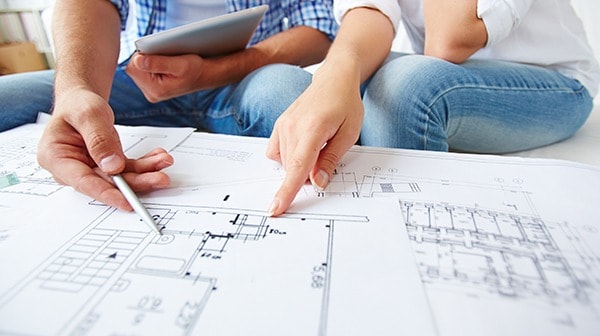 DO – Start your modern bathroom renovation with a plan
The possibilities are endless when starting your bathroom renovation. 
From the design and layout to the materials and colour scheme, it's essential to gather your thoughts and preferences well before making any decisions.
To start with, we recommend putting a list together of all the things you dislike in your current bathroom. This way, your designer will know what to steer clear of. Next, make a wish list of your desired bathroom design and functionality, and decide which items on the list are the most important to you.
DO – Make the future your priority when considering bathroom renovation ideas
It's easy to get stuck into the here and now when designing your bathroom renovation, but this can cause increased costs and a large headache in the future. Remember, current trends won't stick around forever, and you don't want to be left with a dated bathroom.
In addition, be sure to take time to decide how you see the use of your bathroom changing over time. Will your children be getting older and need different amenities, or will you be looking to sell your house in the next few years.
DO – Set your bathroom renovation budget, then plan for extra bathroom renovation costs

To avoid lengthy back and forths with your designer, it's essential to set your budget and priorities before starting to choose fixtures, colours and everything else. Your designer will be able to match materials and options to your budget and save you time in the long run.
Once you've decided on your budget, be sure to consider the fact that you'll likely run into unexpected costs at some point in your renovation. Do you have room in your budget for these? Or do you need to alter your budget to prepare for such expenses?
DO – Choose the right surfaces for your modern bathroom renovation
There's no way around it; bathrooms take a lot of wear and tear. With high humidity and moisture, the wrong surfaces can be prone to staining, bacteria and odour. Nowadays, you don't have to skimp on style to get long-lasting surfaces.
Top picks for bathroom surfaces include ceramic and porcelain. Plus, don't think of just the bathroom floor. Vanities, basins and decorations should be made out of long-lasting materials that won't succumb to moisture.
DO – Keep your bathroom renovation ideas simple
Starting a new project is exciting, and it's all too easy to over-design. 
Be sure to take a step back, look at the size and layout of your bathroom, and ensure you can tick off your wants and needs without creating a cramped and non-functioning space.
While we previously said not to get fixated on trends, one trend we recommend getting behind is minimalism. Remember, you can always add more decorations and amenities once the project is finished. Choose with caution. Then once you've seen the outcome of your bathroom renovation, you can add those extra touches you've been dreaming of.
DO NOT – Rush your modern bathroom renovation
Good things take time, and this is especially true when renovating your bathroom. Everything from the planning and choosing who you'll work with to the construction and finishing touches have its own process.
By rushing any part of the process, you risk overlooking an important aspect of your bathroom renovation or having to re-do a portion of it. This is especially true in the construction phase, as there is particular order renovations should be done in. If you don't have time to renovate your bathroom without rushing, sometimes it's best to hold off until you do.
DO NOT – Skimp out on the quality of materials used for your bathroom renovation
Alongside choosing proper surfaces, it's also essential to choose high-quality showers, basins and toilets.
Low-quality products can wear out quickly, especially in bathrooms with limited ventilation, and you'll end up spending just as much, if not more, replacing low-quality products.
It's also a good idea to stick to neutral big-ticket items in your bathroom. These are less likely to go out of style and make the selling of your house that much easier. Plus, neutral colours tend to be cheaper than their bolder counterparts and are often of better quality.
DO NOT – Forget about the storage in your modern bathroom design
Finding the fine line between minimalism and practicalism is no easy task. Go too far towards minimalism, and you'll find there's nowhere to keep your necessities. On the other hand, if you fill your bathroom with drawers and storage containers, you'll end up with a cluttered and busy bathroom.
However, a few simple choices can make a huge difference. For example, choose a smaller shower so you have plenty of room for a towel rack and choose a vanity with drawers so you can hide away your essentials. It's also important to include storage in your budget, so you don't end up with surprise costs at the end of your bathroom renovation.
DO NOT – Forget about ventilation and lighting when determining bathroom renovation costs
One of the most common mistakes we see in bathroom renovations is poor ventilation. 
Yes, it may seem like an unnecessary expense to add a fan, a window or an opening skylight. However, it will save you from having to replace flooring and amenities damaged by mould and mildew in the long run.
It's also essential to plan your lighting before renovation. Will you be able to get enough natural light? If not, look at adding a window or skylight. Also, consider your finishes and surfaces. Dark surfaces make a bathroom feel even smaller, and if you top that with a small space, your beautiful bathroom renovation may feel like a cramped disaster.
DO NOT – Try a DIY bathroom renovation
It may be tempting to save money by renovating your bathroom yourself, but don't fall for it. Costs can add up fast, and one simple mistake can put you back thousands of dollars and weeks of precious time.
By choosing to chat with a professional at Bathroom Craft in Auckland, we'll ensure your ideas match your budget and that your renovation will be done correctly and on time.